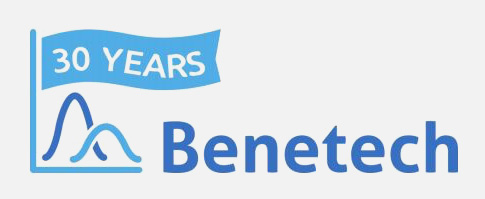 2017 marked the 30th Anniversary for Benetech Inc.
Benetech PRA
Hundreds of Features to Enhance Your Practice
Ease of Use
Benetech PRA is designed to be easy to use from day one.  With built-in intuitive workflow and intelligently designed menus, you always have quick and easy access to patient and sample data.  Test results can be entered in a number of different ways – to accommodate the practices of your lab.
Flexibility
Benetech PRA is designed to be flexible.  Available in multiple languages, and able to be tailored to the requirements of local populations, it allows for user-defined populations and medians.  And it can be set up to accommodate batch processing to improve speed and efficiency within your lab.
Security
Benetech PRA contains multi-level security to protect your confidential patient data and clinical information.  It includes rigorous audit trails that track changes made within the system and who made them.
Reporting
Benetech PRA ships with a variety of clear Interpretive Reports that give summaries as well as graphical representations of the data.  There are also statistical, administrative and quality control reports for monitoring the effectiveness of your prenatal screening program.
Device and LIS Interfaces
Benetech PRA can use interfaces to connect directly to the devices and Lab Information Systems (LIS) found in most hospitals and labs.  Connecting PRA directly to the other tools in your lab greatly improves your efficiency and allows patient and test result data to move between systems seamlessly.
And Many More…
Benetech PRA includes hundreds of product features to enhance your prenatal screening practice, including IVF data entry and risk adjustment,pregnancy risk for twins and much more. Get in touch to find out more >